First meeting with patent agent or patent attorney in India
It always start with a Non disclosure agreement (NDA).
A non disclosure agreement is and agreement that patent agent / attorney or Intellectual Property firm is doing with you, to protect the confidentiality of your invention.
In other words the patent professional doing this non disclosure agreement with you (inventor) and agreeing on keeping your invention confidential / secret and do not misuse it.
There are no cost or charges for doing this agreement, however it is a strong document which you can take it to court your invention is misused by the patent professional (but this almost never happens)
The first meeting with patent agent or attorney could be you meeting patent attorney personally or your communication on call or via emails. The first always remains same, signing Non disclosure agreement with inventor to keep the invention confidential.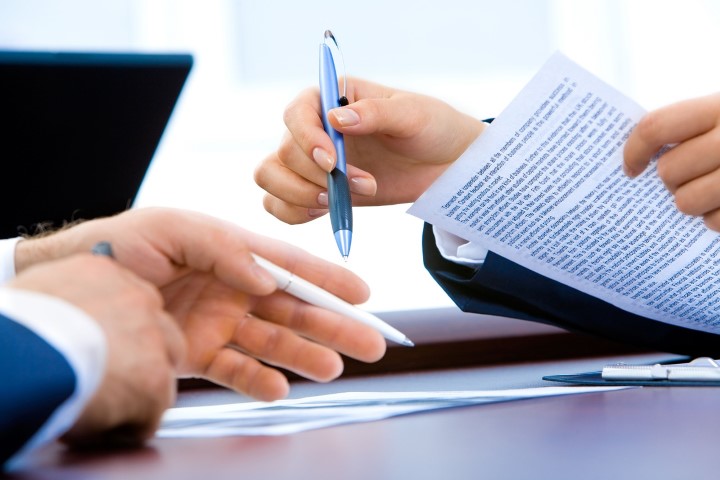 to have an effective first meeting with patent professional you should be ready with:
a detailed description of invention where every aspect of it is completely captured
Diagrams, flowcharts and illustrations if applicable
comprehensive list of keywords, synonyms and search terms
list of closest possible prior arts
differences and problems with prior arts that our invention is solving
other products or services in market that are similar to our invention
our competitor working in same field
what feature is novel and non obvious
commercially important feature to protect
sample claims from your point of view 
and all the relevant answers to question from Indention disclosure form
and that's where our idea incubation phase helps us to be well prepared and ahead of time while contacting patent agent / attorney for the first time.
Thus it becomes an easy job for us now… all we need to do is share the outcome documents that we have prepared from the idea incubation phase along with the closest possible prior arts that we have identified.
Ideally Patent agent or attorney would like to go through all this information before having meeting with you such that the meeting becomes fruitful and result oriented.
It is important for you to understand that all the information that is relevant to the innovative ideas should be disclosed to the patent attorney sometimes seemingly un-important or trivial information could prove important in the context of the invention.
sometimes patent attorney might ask you to illustrate entire timeline starting with Idea and the action steps that you took to develop the innovative idea into current state, this time line discussion also includes technical details of the invention, its features and advantages, What problem invention solve, and how it is different or better than prior arts already known to public.
Another important aspect of this first meeting with patent attorney is to get working invention disclosure having sufficient information about the innovative idea such that it becomes enabling, and person skilled in the art would be able to practice their invention based on the disclosure. And with the detailed invention disclosure patent professional could perform the comprehensive Novelty / Patentability search.
it is important to discuss all the synonyms and different set of keywords used to identify the same element of the invention, here again or preparation that we did in Idea incubation phase comes to rescue and we are already ready with all the synonyms and parallel words used for different elements of our invention. Many times it is important for patent attorney to understand whether the elements of the invention could be replaced with something similar and still the performs its intended purpose?
It is important to list down all such elements that could be replaced so as to form the highest possible protection while writing claims and detailed description of the invention.
as a part of discussion during first meeting with patent attorney you might be asked to differentiate your invention in reference to prior arts.
you may be asked for identifying the novel feature or novel part of the invention along with identifying commercially important element of the invention. patent attorney labels a reference number to your invention disclosure for further communication and keeping all the records organized.
Drafting the first claim in the meeting itself
If we have performed all the steps correctly tin now, and have communicated all results to patent agent or attorney before the meeting for review (of course after signing NDA online or via email) then this step is possible.
It would be really helpful if a patent attorney could draft the first claim (first independent claim) for your invention during the first meeting itself, as most of the description in the patent application follows the claims, it would be a great achievement if you and patent agent or attorney could write the first set of claims in the first meeting itself. Of course the claim would be revised and updated but if we could get finalized set of at least first independent claim in first meeting itself when you (and patent attorney) is together then this would be a great head start for moving towards filing patent application for your invention.
This step will greatly enhance the speed of completing patent application as having finalized set of claims ready will make the job of writing the patent application easier and less time consuming.